Who We Are
Stainless Plus, Inc. is a family-owned company based in Iowa that specializes in custom stainless steel fabrication. We're committed to helping your business succeed by providing you with high-quality stainless steel components that are manufactured with the latest technology and with your businesses' goals and budget in mind. Our extensive experience, top-notch custom work and friendly, genuine service are just a few reasons why Stainless Plus continues to be a leader in the custom fabrication of stainless steel products in the Midwest.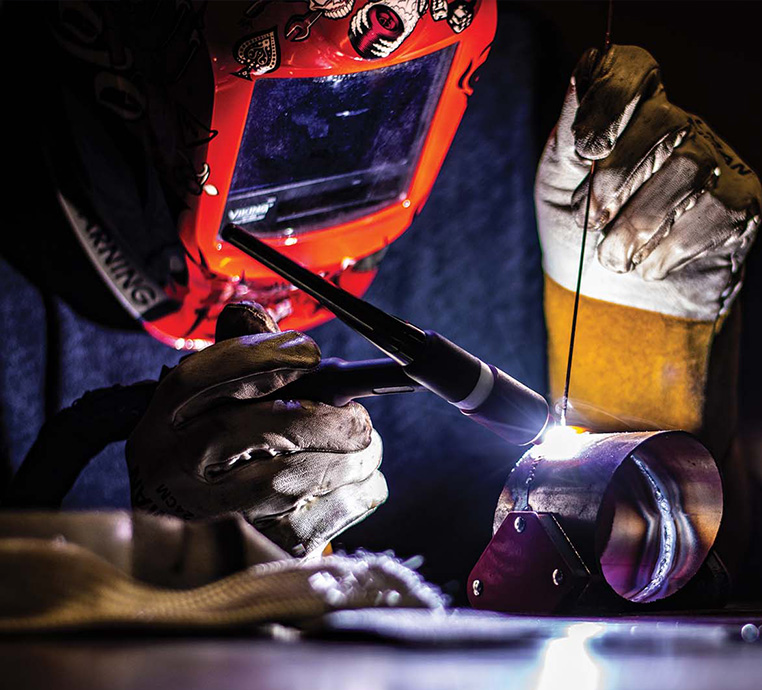 ---
Why Choose Us
Over 50 Years of Experience – Established in 1999, we bring over 50 years of combined experience in custom fabrication, welding and mechanical on-site installation to every job we do.
Serving Industries Across America – Not only do we serve the stainless steels needs of customers all over Iowa and the surrounding states, but nationally as well. Whether you work in the pharmaceutical, chemical, ethanol or food industries, we have a custom solution tailored to your unique stainless steel needs.
---
Our Facility
Stainless Plus's facility in Waterloo, Iowa, allows us to create custom stainless steel products of almost every shape and size. Can't make it to us? Let Stainless Plus provide on-site installation with one of our fully equipped enclosed trailers.
Our large building and working area give us space to create your custom fabrication and welding. Visitors to our facility can see the hands-on creation of many of our stainless steel projects that we may be working on at the time.
---
Partner With Us Today
Our team of talented custom stainless steel welders is here to help. Contact us at (319) 296-2319 or request a quote using our convenient online contact form. We look forward to doing business with you!